Nine students in total have indicated interest in running in the Makerere University's 89th guild presidential elections, which are set to take place on Friday.
Prior to the disqualification of Ms. Margret Nattabi and Mr. Sulaiman Namwoza from the National Unity Platform (NUP), who are accused of holding an illegal guild presidential debate at Mitchell Hall on the night of April 5 in which one Robert Sserunjogi, a second-year student from the College of Natural Science, was severely injured, the elections had initially drawn 11 candidates.
Sabiiti Akankunda, Julius Birigwa, Robert Maseruka, Baraka Nkoyooyo, Oremo Odwee, Mark Ssebunya, Andrew Lubinga, Evans Murungi, and Emmanuel Wanyama are the nine guild candidates whose names will be on the ballot tomorrow.
Over 10,000 voters have been registered in the system, according to Mr. Levi Tshilumba, chair of the electoral commission.
"We are more than ready to conduct these elections and we do have all the necessary requirements", Mr Tshilumba said during a press conference on Thursday at the University.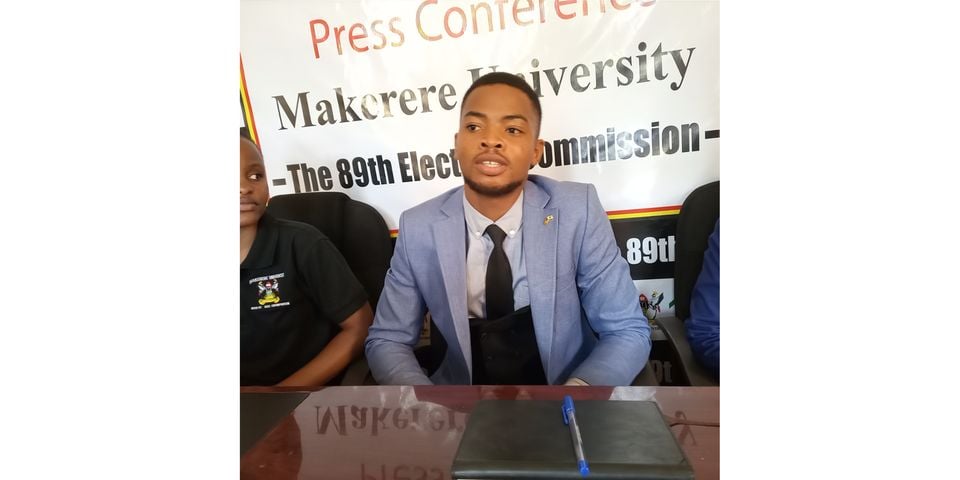 Mr. Tshilumba further reiterated that the new Makerere Student's Guild Statute 2022, which was drafted by the university council on September 16, 2022, stipulates that all election-related activities—including campaigning, debates, voting, and tallying—will be conducted online.
The vote will take place tomorrow, the election day, from 8:00am to 5:00pm. Election results will be tabulated and announced by the guild electoral commission, and each candidate will be permitted a maximum of one polling agent at the location where final results will be announced.
The Covid-19 pandemic forced the university to hold two virtual guild elections in 2020 and 2021. However, the 88th guild elections and the upcoming ones are expected to be cancelled in light of the death of Betungura Bewatte, a second-year law student at Uganda Christian University, who was stabbed in a fight on the final day of the campaigns.
Similar to the 88th election, Mr. Tshilumba stated that students will vote using Makerere Wi-Fi, while voters from outside the university will use their data because it is not expensive.
He added that they would not permit any candidate to run as a member of a political party because doing so would automatically disqualify them.
In contrast to the 5000 voters who participated in physical voting last year, the university recorded nearly 10,000 ballots from participants in virtual guild elections.
However, there were also bugs in the system, as some students complained that they could try to vote numerous times, while others were unable to vote as a result of a bug in the system.
The electoral commission's chair has guaranteed that all issues have been resolved and this round of polls will go down without a hitch.