Two Ugandan majors are facing charges in Somalia in connection with the deadly al-Shabaab attack that took place in May, resulting in the loss of 54 Uganda People's Defence Forces (UPDF) soldiers.
Majors Steven Oluka and Zadock Obor are accused of ordering a withdrawal when al-Shabaab militants raided their base.
They now face charges of cowardice under the UPDF Act's sections 120 (1) (2) and 128 (1) (b). The court martial, led by Brig Gen Robert Freeman Mugabe and his team, recently flew to Somalia to hear the case.
According to the army leadership, including President Yoweri Museveni, if Oluka and Obor had motivated their subordinates to stand their ground, the al-Shabaab attack might not have been as devastating.
The statement issued by UPDF reads, "Maj Steven Oluka, 47 years, and Maj Zadock Obor, on or around May 25th to 27th, 2023, while commanding companies in Bulomarer and Golweyne, did not encourage their officers and militants to fight courageously when facing al-Shabaab."
It took over two weeks for President Museveni to confirm the exact number of soldiers killed by al-Shabaab, while the group claimed they had killed more than 120 UPDF soldiers.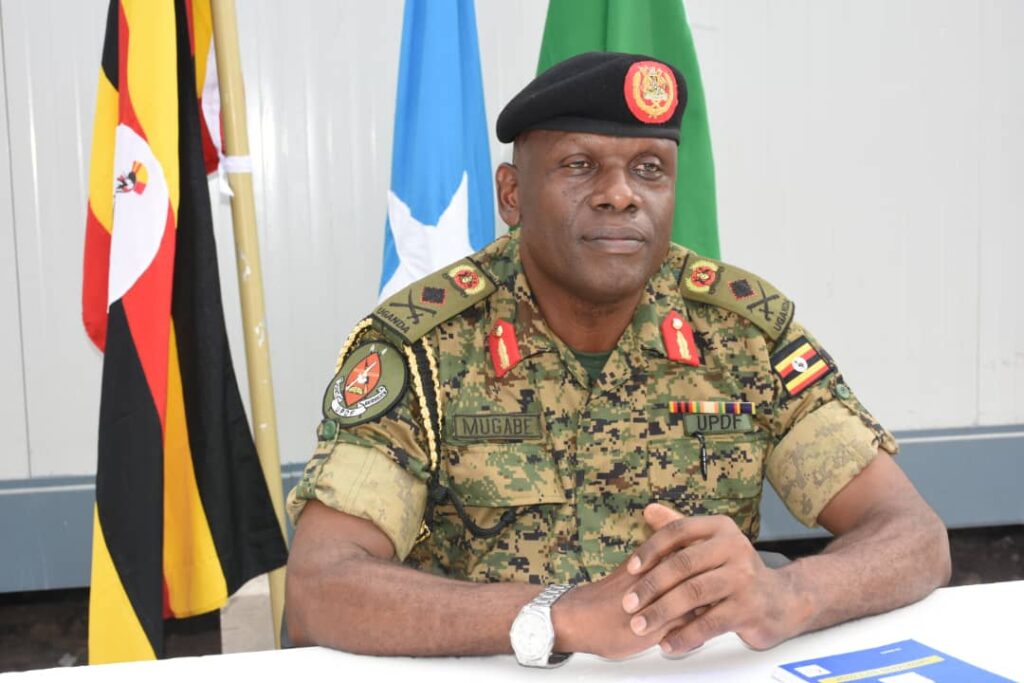 Oluka and Obor are also charged with failing to protect war materials, which is contrary to section 122 (1) (2) (h) of the UPDF Act. Brig Mugabe stated that they relocated to Mogadishu to access witnesses, as most of them were in the mission area.
Furthermore, the general court martial has jurisdiction to try cases both in and outside Uganda where UPDF is operating.
The memorandum of understanding and the status of forces agreement with Somalia stipulate that each troop-contributing country should try its personnel in the mission area.
Brig Mugabe will be in Somalia for two weeks, hearing cases.
The verdicts will depend on the circumstances and evidence presented in court, with appropriate sentences for the guilty and acquittal for those found not guilty.